A VERY WARM WELCOME TO YEAR 4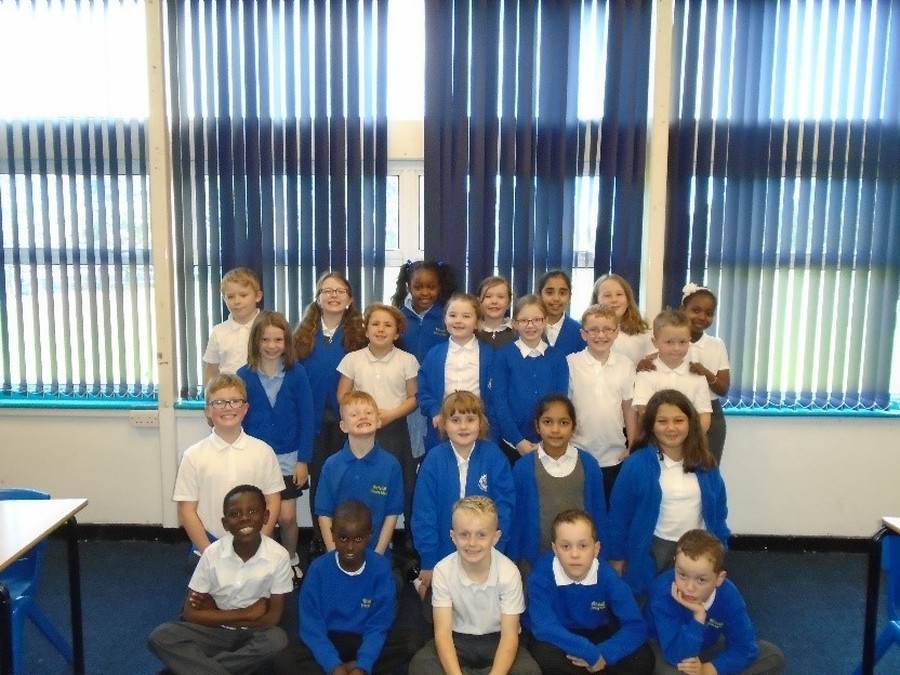 Year 4 Team
Class Teacher- Miss Lowe
Teaching Assistant- Mrs Jagger/Miss Slater
Cover Teacher - Mrs Stevens
SENCO Lead - Miss Milnes
Dear Parents/Carers
I hope you have all had an enjoyable half term break with your children. Please see below for some important information regarding Y4 for this half term.
Please download our termly curriculum documents here for more information about what we will are learning and to see examples of our work.
year 4 Important information
Please click on the links below to find out important information about Year 4.
P.E.
Monday: Dance
Thursday: Games
Friday: Gymnastics
Our P.E. slots will be both indoors and outdoors therefore please could the children have an indoor P.E. kit and outdoor P.E. kit in school all week. We will be having indoor P.E. on a Monday and Friday afternoon and outdoor P.E. on Thursday afternoon. Indoor P.E kit should include black shorts, white t-shirt and pumps. Outdoor P.E. kit should include black joggers or leggings, white t-shirt, jumper and trainers. Please note that jewellery, other than small ear studs, should not be worn to school and to prevent injury all earrings should be removed for P.E. Children with long hair will need a hair tie for P.E.
Reading
It is very important that the children have their reading book in school every day. We will hear the children read as often as possible each week. Any help from home with the children's reading towards greater intonation and fluency would be appreciated. It is important that the children not only read the words, but understand the meaning of the words. Please complete their reading journal to reflect the practise being done at home. Please note: We do not have a designated day for changing books. The children can change their school reading book once an adult has signed their reading record to show that the book has been completed. Children will also bring home a school library book. Our designated library slot is on a Wednesday afternoon each week, however if a child has completed their library book on another day this is not a problem and can be changed.
Homework
The children will be given homework each week on a Friday to be returned by the Wednesday of the following week. The homework will be used to consolidate the children's knowledge of what has been covered in class. The homework will usually consist of a Maths and English task and a weekly spelling list and times table practice. Occasionally the children maybe asked to find out information for a Science, History or Geography topic. It is very important that the children complete these homework tasks to the best of their ability. If they are having difficulty, please ask them to inform me and I will be happy to explain it again. If homework is not completed there is the consequence of missing break times the following day until it is completed.
Class Dojo
Class Dojo is a way for teachers to encourage pupils and contact parents about their child's progress in class. It can be used online or downloaded as an app on iOS/Android. (Please ask if you require a copy of your log in). We will be using this in class alongside our Good to be Green system. We will discuss the ways in which points are gained or lost during circle times to ensure that it fits in with our behaviour policy. Children are working towards reward badges for collecting their Class Dojo points to celebrate their achievements within school.
I hope this information is useful and if you have any questions please do not hesitate to contact me.
Miss Lowe
On Thursday 1st March the children in Year 4 came into school dressed as their favourite book character to celebrate World Book Day. All the children looked great and they had great fun sharing stories and developing their love for reading.