November 2014 - Children in Need
We wanted to raise money for Children in Need so the children donated £1 and got to have their face painted as Pudsey or Blush by the Friends of Whitehill. We also had a cake sale and there were lots of home made cakes donated by parents so thank you very much. We managed to raise £415. Well done everyone!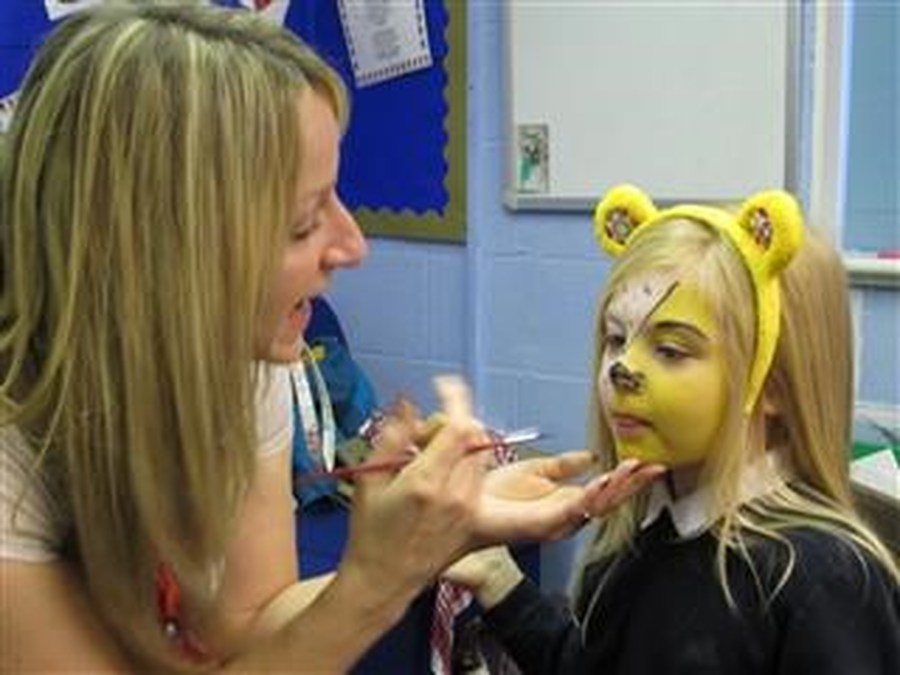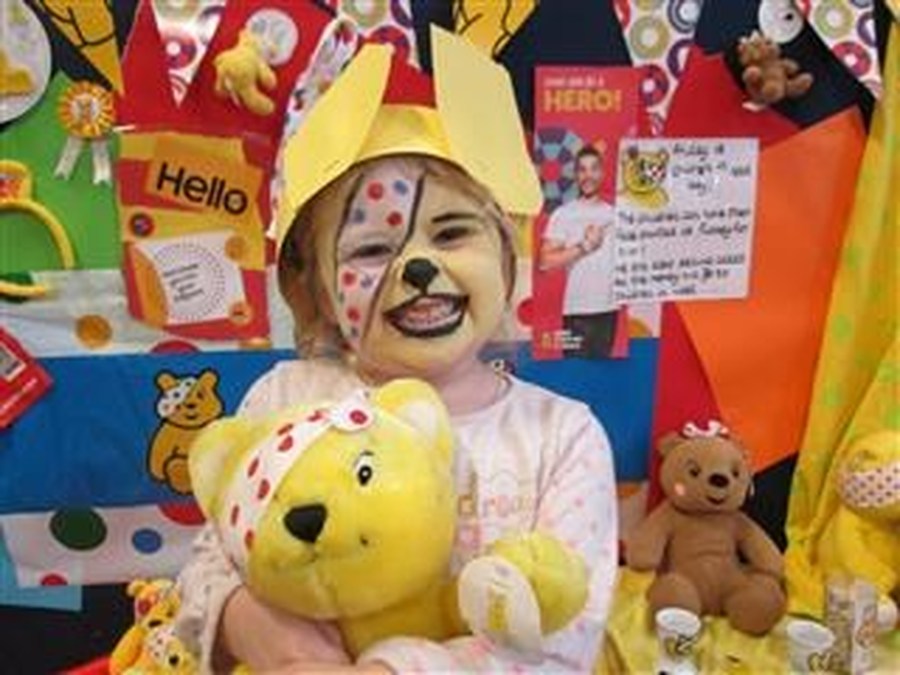 November 2013 - Cake sale and Face Painting
Thank you for your generosity of cakes. Together with the cake sales and money raised from the children having their faces painted raised £300 for Children in Need. We had a really good day and thank you from all the children to the fantastic band of parents who gave up their time to do the face painting.
October 2013 - The Great African Welly Walk
This Autumn Whitehill Primary school helped give hunger the boot by joining in with the Great African Welly Walk. We raised a fantastic £649 from our 'wellie walk'.
July 2013 - Strawberry Fair
We had fantastic weather for this years strawberry fair raising £650 for our school. Parents and children enjoyed lots of activities including; face painting a bouncy castle, penalty shoot out and cake decorating. I hope you all enjoyed it.
June 2013 - Year 6 fun run raising money for Sanyu Babies Home - Uganda
The Children in year 6, Miss Grant and Miss Stevens did a fun run to raise money for the children in Sanyu Babies home. They were sponsored to run round the school playing field and together raised £350. Well done Year 6!
May 2012 - Sanyu Babies Home - Uganda
During the school holidays in May 2012 Miss Diggle and Miss Grant spent 2 weeks volunteering at Sanyu Babies Home in Uganda. The Children at Whitehill Primary School were so excited about their trip that they decided they would like to raise some money for the orphans in Uganda. The school council decided to raise money by giving every child in the school a tube of smarties, asking them to eat the smarties and then fill up the empty tube with loose change. We raised £250. Miss Diggle and Miss Grant were able to buy nappies, powdered milk, baby wipes, baby oil and lots more with the money that was raised. The children of Whitehill continue to raise money for Sanyu Babies Home.
Here are some of the photos from our stay at Sanyu Babies home. In one photo the children are holding up a large cheque given to them from the children of Whitehill.